Koseki: What are the challenges in the process of making another film camera?
Tabei: The most challenging aspect is still the manual winding part. We work hard every day to replicate that. MR.Koseki,Do you own a film camera?
Koseki: Before I bought a camera with my own money, my grandfather gave me a slightly moldy Pentax camera, and a photographer gave me a camera that he no longer had use for. My grandfather developed the film himself and provided the photos to the newspaper, and he also helped his neighbors develop their film. I remember my grandfather used to enthusiastically tell me that he liked the bokeh look. The first camera I bought myself was a digital camera. I only recently started dabbling with film cameras. I've always been interested in them, but I've never been able to get my hands on them. Ultimately, what I'm using now is an automatic film camera. I had no sense or knowledge of the f-number, bokeh, or shutter speed, so I decided to start with digital and try to learn from there.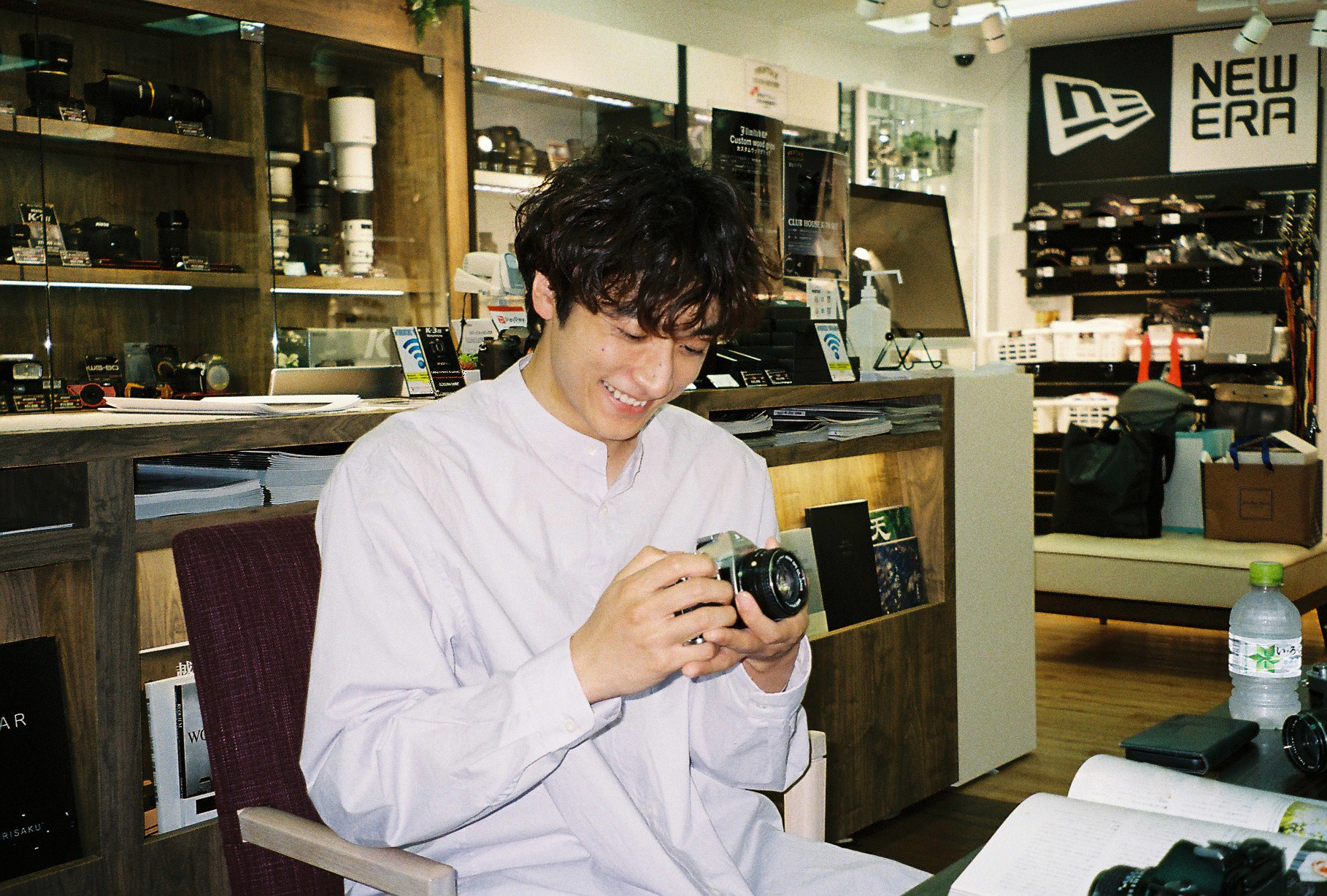 BARFOUT!: If you could get a new film camera now, what kind of camera would you want?
Koseki: I'm interested in manual winding cameras, and it's interesting to note that the shutter sound differs from camera to camera, and the sound is unique to each maker and model of camera. Sound is also one of my favorite elements. For example, I like the sound the camera makes when it has only two times zooms, and I also like the particular sound that it makes when it is not zoomed in or out. I think it's because you can really feel it, after all. That's something I'm really attracted to. So when I heard your guys' story, I thought it was cool that you are trying to create something new, even though the technique is actually difficult, but you are trying to go back to manual with modern technology, and reproduce it but in a new way.
Suzuki: If we don't pass the baton now, we will never be able to make it again. If this project had been two or three years in the future, perhaps we would not have been able to make something like this anymore. However, if we do it now, I think we can leave it for the next generation.
BARFOUT!: How did you learn to use a film camera?
Koseki: I learned a lot on the Internet, but when the film got tangled and would not open, I took it to a camera shop, and they told me, "Don't try to force it," or "The way you put it in is probably different," and little by little it cleared up any doubts I had. By the way, the Lomo (LOMO LC-A) I have here is still tangled up (laughs). Oh, by the way, I finally bought a large dry box the other day. So that my cameras won't get moldy.
All: Ohh!
Koseki: Finally. I bought it. I couldn't buy one because I didn't have enough space for it, but I get anxious every time the rainy season arrives.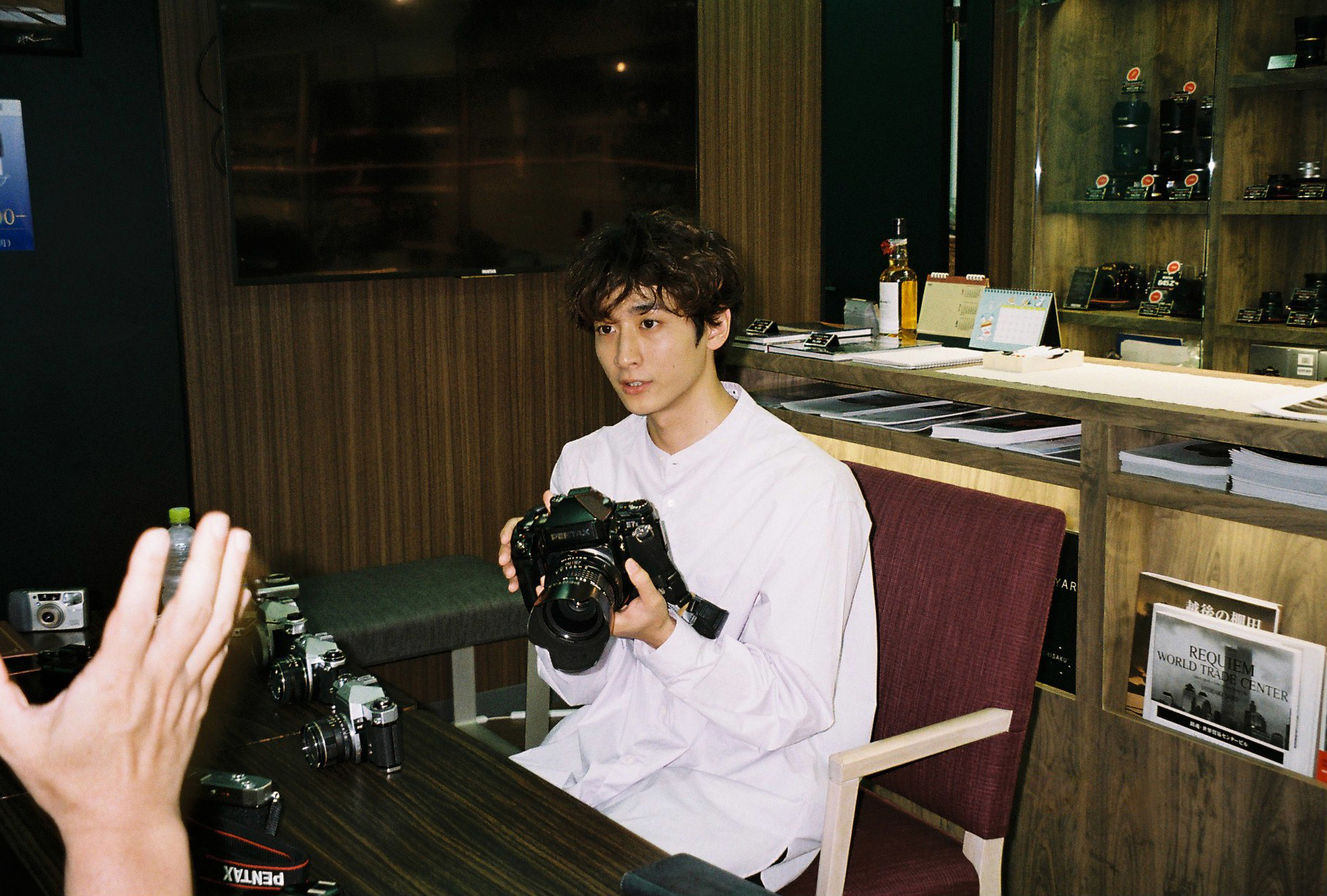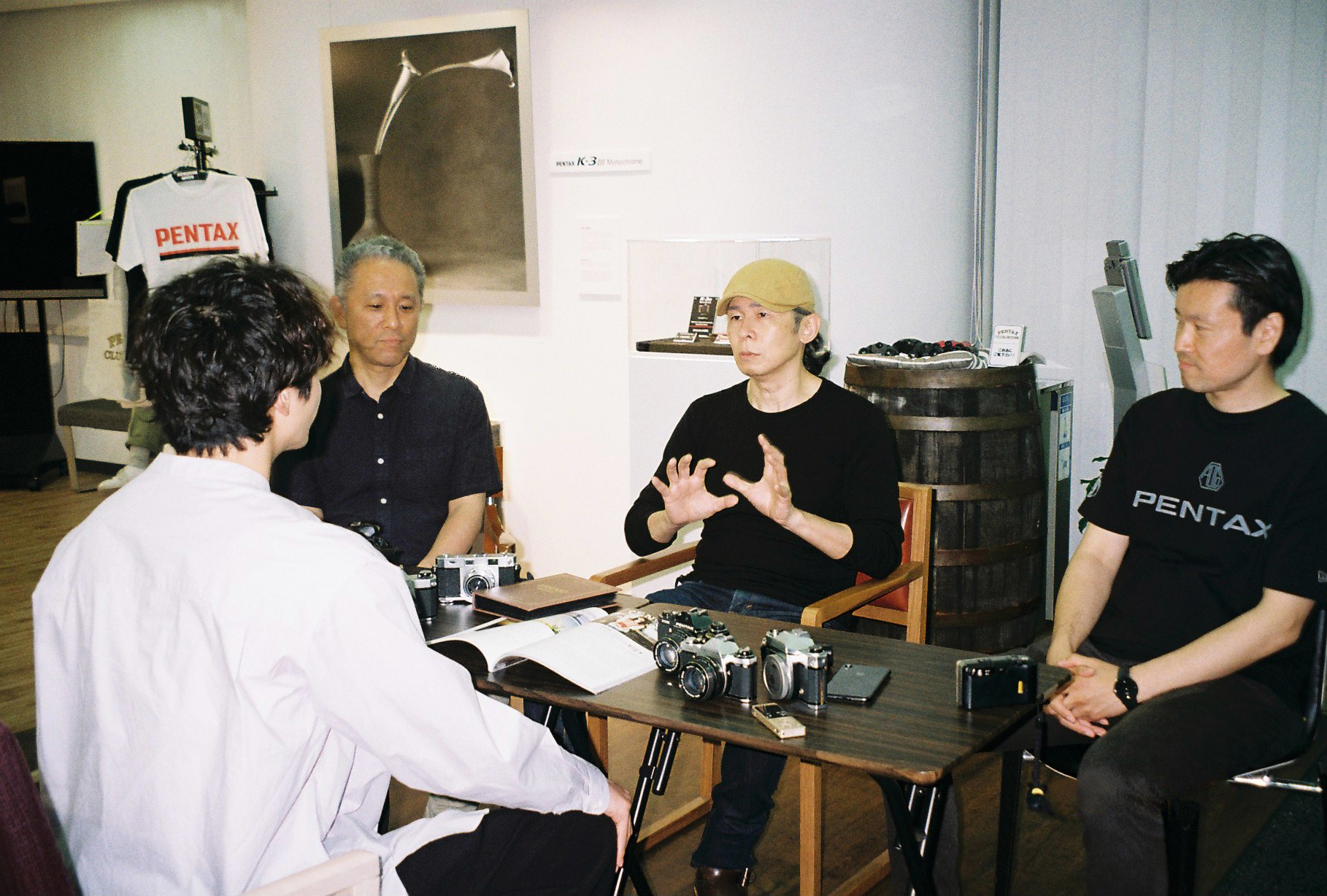 Tabei: What kind of photos do you usually take?
Koseki: I like to take pictures of things. The first digital camera I used was a Fujifilm X series, but I immediately went to my grandfather and told him that I had bought one, and he said, "Try zooming in and looking at detail of it, you can even see the roughness of the surface. That is the outstanding point of this camera." I guess that's when I became interested in the texture and contours, and when I took a photo of a Japanese traditional lacquer teacup from my grandfather's house, it turned out very beautiful. Glasses and teacups are supposed to be inorganic things without emotion, but I felt emotion. That was the beginning of my discovery that there is something organic about inorganic objects. At first, I started shooting because I thought I could find myself by looking through a viewfinder and capturing what I liked, with my favorite angles of view, tones, lightness, darkness, and depth, but the more I shot, the more I discovered things like, "I like dark things more than I thought," which was a lot of fun.
Tabei: How do you ditinguish film and digital photography?
Koseki: In terms of the my personal feeling, when I think a photo would definitely turn out better with film, or when I want to shoot something with warmth, I shoot with film. When I want to shoot symmetrical or asymmetrical images, such and I want to shoot a specific angle of view, or I want to include this line and that line but not this line, I shoot digital, although my skill may also play a part in it.
Iikawa: Generally, the range visible in the viewfinder is smaller than the actual range of the image. The same goes for single-lens reflex cameras, many of which are cameras that have a little bit of inside view, called the field of view. However, single-lens reflex cameras also have a field of view, which means you can see a little bit inside.
Koseki: Even with a single-lens reflex camera?
Iikawa: Entry-level cameras have a narrow field of view. Almost 100% of cameras above the mid-range level have a wider field of view thanks to technological advances. So, digital single-lens reflex cameras and mirrorless cameras are designed so that the range of the image and the range visible in the viewfinder are not different. I take pictures too, but at times there are certain thing you want to include in a photo, right? And then when you look at the end result, even though you thought you included something in the photo, you think, "Oh no, it went in a little bit inside" (laughs). At times like that, you wish you had used a digital camera.
Koseki: Yeah, you never know until you develop the film. When you want to absolutely capture whatever is intended, they say that you should use a digital camera for putting your intentions into it, while with film cameras you hope for a miracle. Also, there's a sense of romance and excitement in being able to take pictures of things you don't expect to see. Each one is good in its own way. Come to think of it, this person I'm working with is 23 years old, and she said she only has film cameras. As has been the case since I was in high school, many people in the acting industry use film cameras.
BARFOUT!: Do you have any camera buddies?
Koseki: Yes, I have many. These days, I would say… My friend, or rather my senior from high school, Kenta Suga, often tells me things like, "The cameras they sell at that second-hand shop are very cheap, but they are really high quality" (laughs). We often share our excitement with each other and say, "I didn't know it was possible to take such good pictures for such a low price." When I bought my first film camera, I walked into a store and thought all the cameras looked cool, but I made my decision based on the sound it made. I loved that typical noise and the sound when the camera made when taking the shot.
BARFOUT!: Do you also display the photos you have taken yourself? And you've also sold merchandise before, right?
Koseki: I do display them in my house. I did have a photo exhibition once, and only then did I add limited numbers to the photos and sell them. I would like to do another photo exhibition again. I like to create space for photo exhibitions. It was really hard work, but I enjoyed the process of deciding on the order and concept of the exhibition.
BARFOUT!: Actually, Pentax will be holding an event at Kitamura Camera in Shinjuku from July 1(※It is being held). There will also be a BARFOUT! space, so we could display your photos there.
Koseki: Really? I'd love to do that! I mean, I used to develop film there (laughs).
PHOTOGRAHS BY YUTA KOSEKI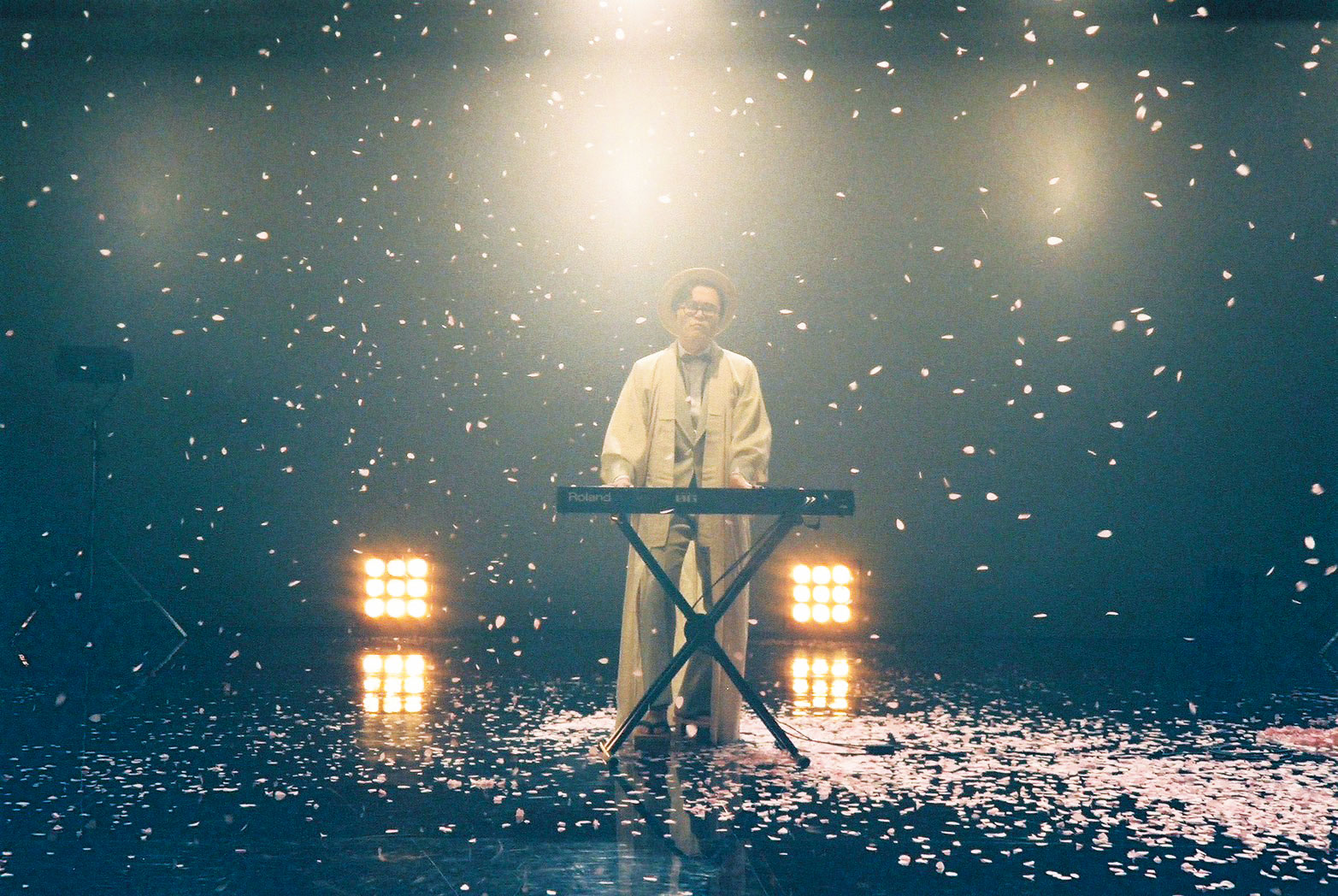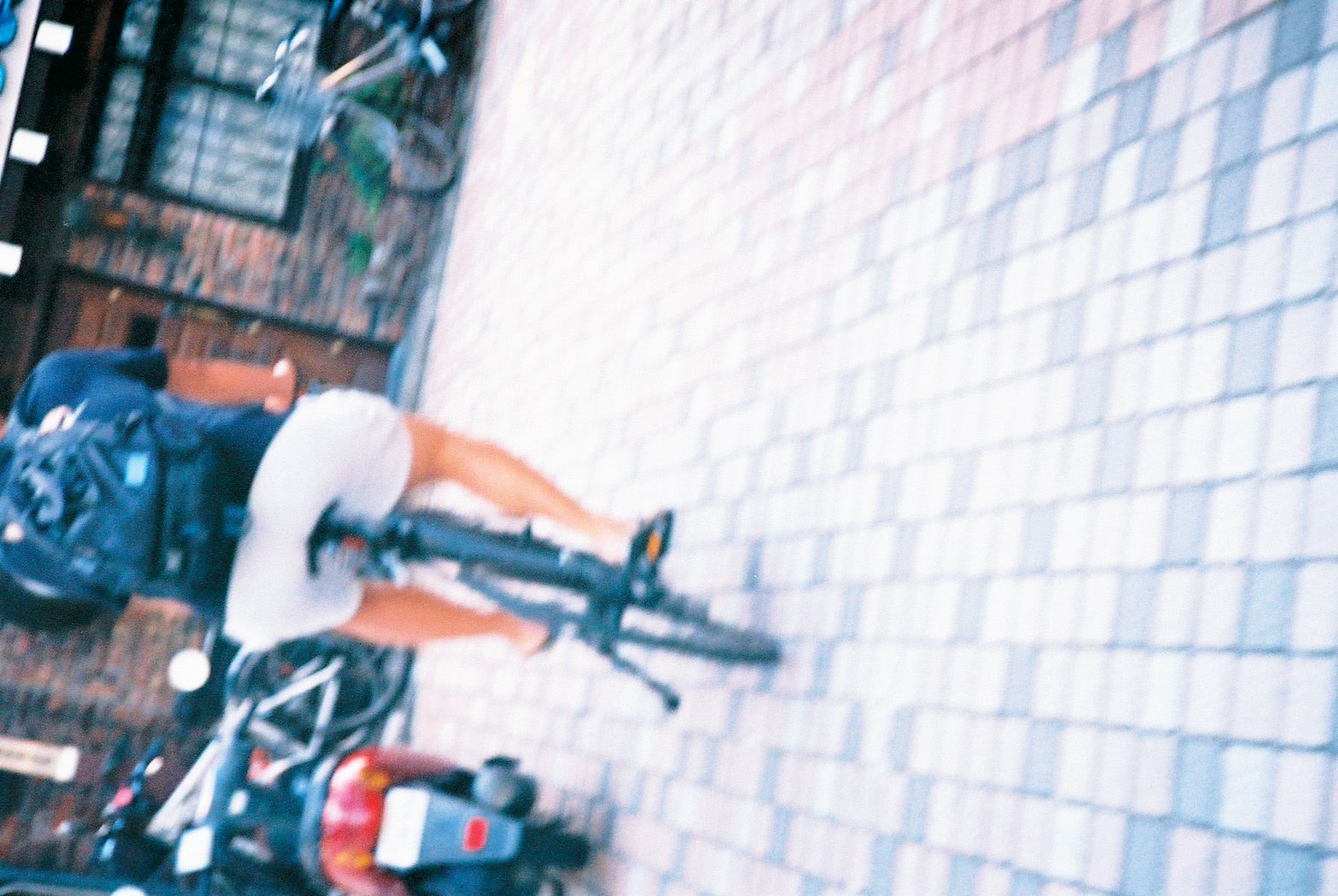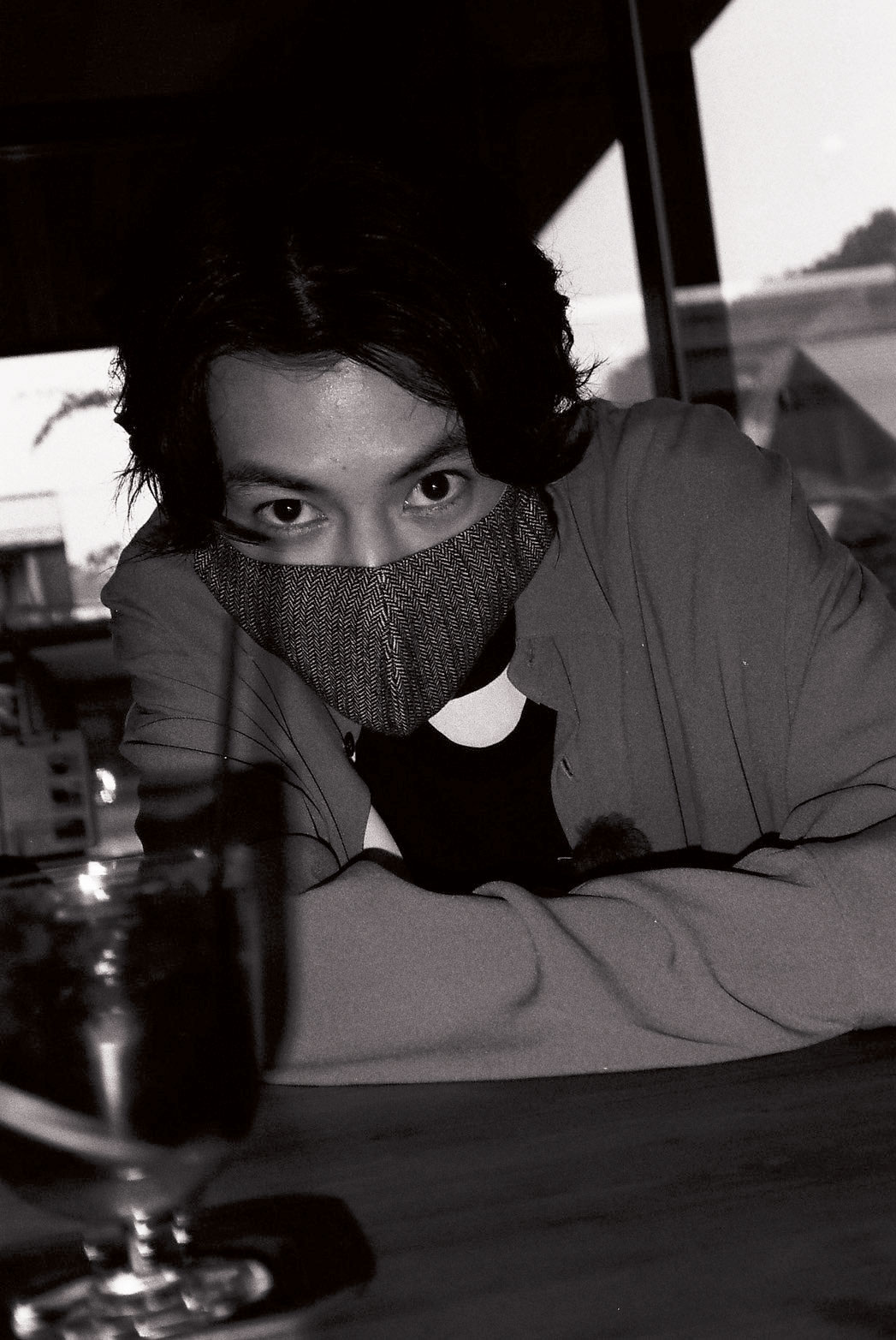 (Off-topic discussion) After the interview, Mr. Koseki borrowed a film camera that Mr. Iikawa had brought with him and said, "Let's all take a picture!" as he gazed at it with great interested, and proceeded to take a selfie of us all together. "Say cheese! What a great (shutter) sound)," said Koseki. It was such a pleasure to hear that you really like cameras. "(1) A shot of Tsubasa Tobinaga during the shooting of the TV drama "I Will Do It in the Next Life". The lighting and decorations are what made this photo possible, but the composition is also perfect. The lightness of the film gave it a nice touch and resulted in a good shot. (2) I was able to capture the warmth, life, and flickering of film photography while savoring the fleeting nature of each shot, which is one of the most enjoyable aspects of film photography. (3) (Photographed in 2021) A shot of Keisuke Watanabe at a cafe during a trip. The brightness of the room comes out in the density of the black and white, creating a powerful image."